Welcome to the ONE OK ROCK Lyrics Repository!
This site was created by Mew (aka crosswithyou) to archive ONE OK ROCK's song lyrics. Here you will find lyrics in Japanese, romanized transcriptions, as well as English translations for all songs, and some unique content such as interviews and live reports. The goal is to provide accurate, useful information and interesting reads for all fans, both old and new.
All lyrics found on this site have been transcribed and translated by myself using the original printed Japanese lyrics (not text found online). If you happen to stumble upon this website then I hope you enjoy your stay, but I kindly request that no parts of this website be reposted or used in any form, including for translations into other languages, without permission. Thank you.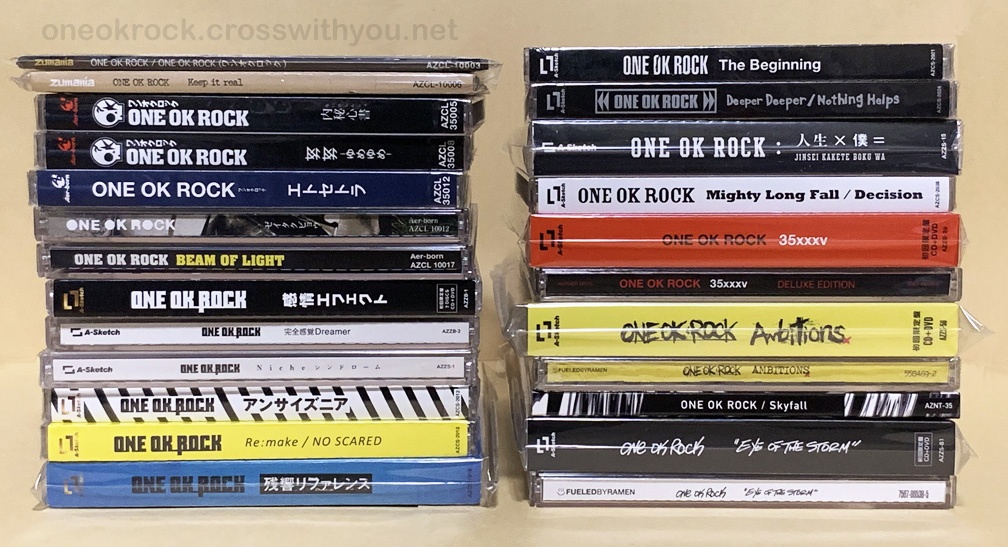 ---
- June 3, 2021 -
The second part of Taka's interview about Rurouni Kenshin is up! Read my translation here.
- May 28, 2021 -
Check out my translation of the first part of Taka's latest interview about Rurouni Kenshin! The second part will be published June 3rd and I'll try to have a translation for that up soon after.
- May 27, 2021 -
Lots of announcements during today's live stream!
"Broken Heart of Gold" has been released!! Check it out on Spotify! Lyric video is available here, and you can find my lyrics and translation here.
The band is accepting fan submissions for the music video! The best video as selected by the band will become the official music video for the song and shared on the band's official YouTube channel. Other select entries will be showcased on the special website.  and Warner Music Japan's website. Full details can be found here.
Acoustic concert in July! Titled ONE OK ROCK 2021 "Day to Night Acoustic Sessions" at STELLAR THEATER, the concert will take place at Kawaguchiko Stellar Theater in Yamanashi from July 22-25 with a total of seven performances. One of the performances will be streamed on July 31st at 7PM JST. It will be a paid stream and more details will be announced later. Current details can be found here.