Welcome to the ONE OK ROCK Lyrics Repository!
This site was created by Mew (aka crosswithyou) to archive ONE OK ROCK's song lyrics. Here you will find lyrics in Japanese, romanized transcriptions, as well as English translations for all songs, and some unique content such as interviews and live reports. The goal is to provide accurate, useful information and interesting reads for all fans, both old and new.
All lyrics found on this site have been transcribed and translated by myself using the original printed Japanese lyrics (not text found online). If you happen to stumble upon this website then I hope you enjoy your stay, but I kindly request that no parts of this website be reposted or used in any form, including for translations into other languages, without permission. Thank you.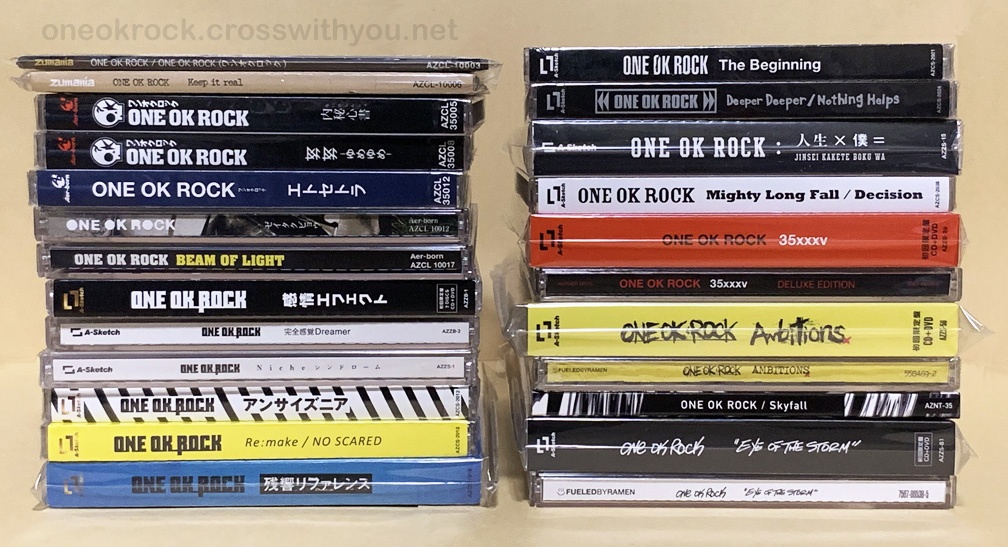 ---
- May 16, 2020 -
For your #stayhome enjoyment, ONE OK ROCK released Kanzen Zaitaku Dreamer (Perfect At Home Dreamer), a parody of their Kanzen Kankaku Dreamer MV!
- April 17, 2020 -
Happy 32nd birthday, Taka!!
Don't miss the YouTube premiere of "Mighty Long Fall at Yokohama Stadium" streaming at 7AM Pacific time!
- April 12, 2020 -
It was unfortunately announced that the postponed Nagoya concerts that were planned for March 31 and April 1 have been canceled indefinitely. Ticket refund details can be found here. The refund request deadline is May 31 at 11:59PM Japan time.
There has not yet been any announcement of cancellation of the Asia Tour.