Welcome to the ONE OK ROCK Lyrics Repository!
This site was created by Mew (aka crosswithyou) to archive ONE OK ROCK's song lyrics. Here you will find lyrics in Japanese, romanized transcriptions, as well as English translations for all songs, and some unique content such as interviews and live reports. The goal is to provide accurate, useful information and interesting reads for all fans, both old and new.
All lyrics found on this site have been transcribed and translated by myself using the original printed Japanese lyrics (not text found online). If you happen to stumble upon this website then I hope you enjoy your stay, but I kindly request that no parts of this website be reposted or used in any form, including for translations into other languages, without permission. Thank you.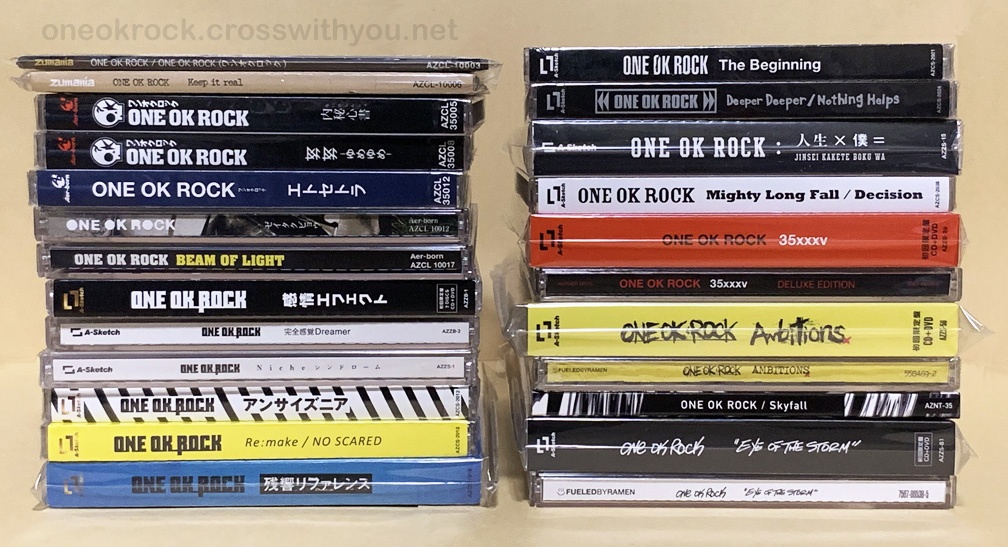 ---
- December 27, 2021 -
Toru has announced that he got married to actress and model Aya Omasa!! Omasa made a similar announcement on her Instagram account as well. Wishing the newlyweds all the best!
- December 22, 2021 -
Tomoya has opened an official YouTube channel named TOMOYA STUDIO! He's posted a teaser of him drumming "Kanzen Kankaku Dreamer". Can't wait to see what he'll be sharing here!
- December 7, 2021 -
Happy 33rd birthday, Toru!!