Welcome to the ONE OK ROCK Lyrics Repository!
This site was created by Mew (aka crosswithyou) to archive ONE OK ROCK's song lyrics. Here you will find lyrics in Japanese, romanized transcriptions, as well as English translations for all songs, and some unique content such as interviews and live reports. The goal is to provide accurate, useful information and interesting reads for all fans, both old and new.
All lyrics found on this site have been transcribed and translated by myself using the original printed Japanese lyrics (not text found online). If you happen to stumble upon this website then I hope you enjoy your stay, but I kindly request that no parts of this website be reposted or used in any form, including for translations into other languages, without permission. Thank you.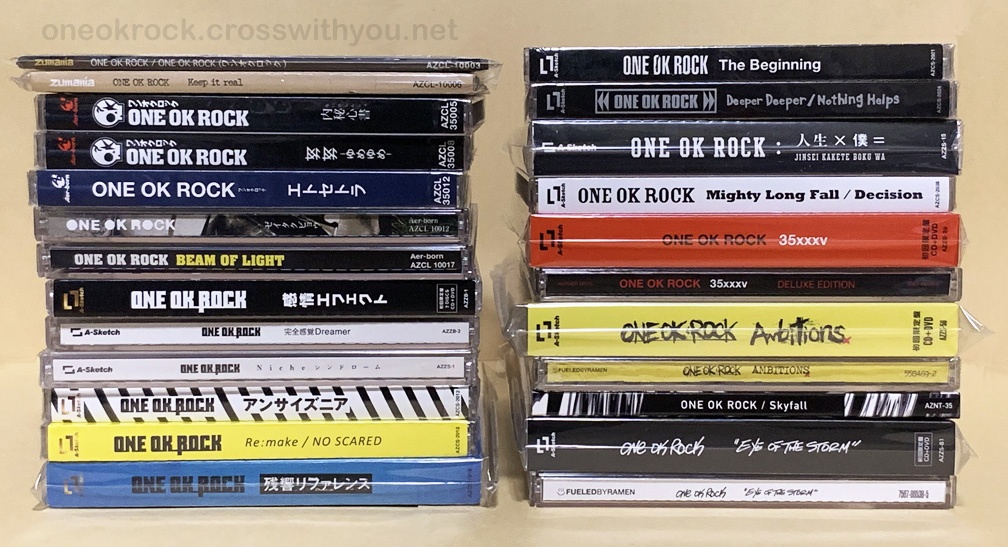 ---
- October 21, 2021 -
Netflix's ONE OK ROCK documentary Flip a Coin which chronicles the planning and performance of the band's first ever online streaming concert Field of Wonder is now streaming worldwide!! An interview with Taka has also been released here. In the documentary, not only do we get a behind the scenes look at the planning for FOW, but also a glimpse into the daily lives of the band members. (Spoiler: Tomoya's boys are adorable!)
The BD/DVD for Field of Wonder will be released next month on November 17.
- September 21, 2021 -
ONE OK ROCK IS COMING TO NETFLIX!!!!!!!
Mark your calendars for October 21!!! Their documentary Flip a Coin will be streaming worldwide.
The video description states, "Watched worldwide simultaneously by over 110,000 fans, 'Field of Wonder' was ONE OK ROCK's first no-audience online live stream. Take an inside look into the band's private footage and the preparations involved musically for this historical project from 3 months until the performance. 'Flip a Coin -ONE OK ROCK Documentary-' will be exclusively distributed on Netflix worldwide on October 21, 2021!"
Set your reminder on Netflix!