English
You may not be familiar with his name but his designs are instantly recognizable to any ONE OK ROCK fan. From those Nagisaen triangles to the recent "with Orchestra Japan Tour" logo, KENTA MORI is the man behind of some of the band's most iconic designs. He was kind enough to answer a few of my questions about his work.
---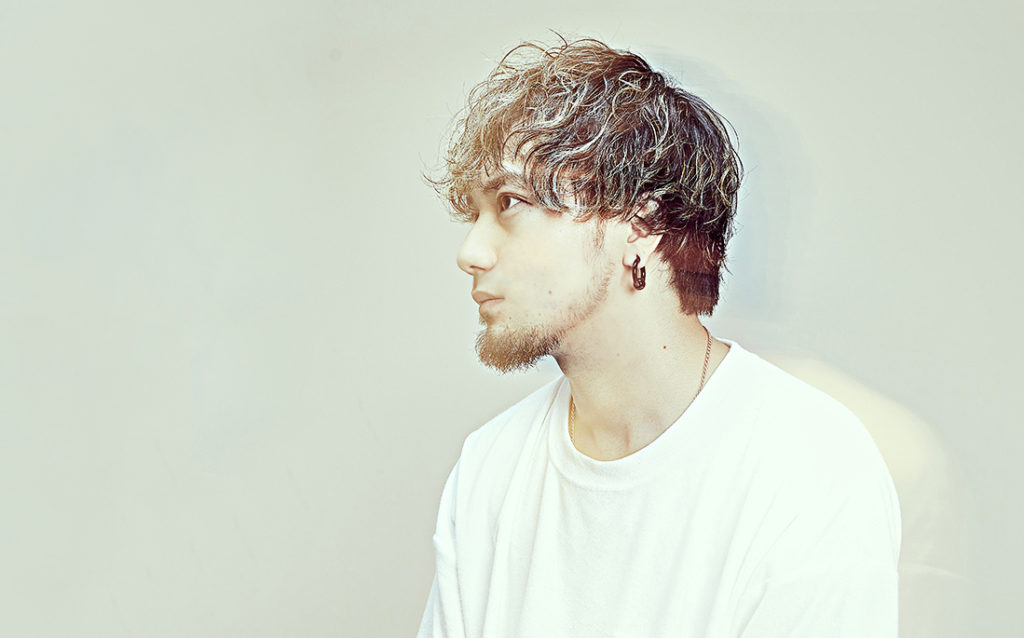 How did you get interested in graphic design?
KM: I've liked drawing since I was little and I had an interest in crafts, but it wasn't until I was 18 and part of a band that I really developed an interest in and became conscious of graphic design. We had worked with a designer until it came time for us release an album, but since I was the one who best understood our songs, the lyrics, and its themes, I consulted with the other band members about doing it myself. I think that was the first time.
After that, with the artistry of CD cover art in mind, I often went to CD and record shops as if I were going to a museum to check out its art collection. I thought it was awesome how there was music expressed inside my favorite pictures, and I often bought just the booklet.
What hardware and software do you use for your work?
For hardware, I mainly use an iMac with Wacom tablet and an iPad Pro with an Apple Pencil. On the software side, I mainly use Illustrator and Photoshop.
What were some things you did to get your name out there when you were first starting out? What were some difficulties you faced?
Since I started off with designing things for my band, other bands I was friends with would ask me to do their logo, cover art, and merch designs. While I received more and more job offers from people who saw those designs, I began to steadily consider graphic designing as a career.
After deciding I wanted to become a designer, I realized how difficult it was to do as a job when my knowledge is limited to the things I learned on my own, so I began studying from the very beginning. I mainly practiced with styles and genres that I didn't work very well with, and since I had created designs solely based on my gut feeling until then, I also looked up some theories.
This is something I decided to start doing so I didn't really feel like there were any major hardships. There are lots of things to learn and it can be difficult when things don't really go the way I want them to, but it's very rewarding so I had a lot of fun.
Since I started doing this for work, friends from my band days would give me things to do, I was introduced to people who heard about my work, and I've miraculously had a continuous stream of work so I've been very lucky. I feel that my life has been blessed with many wonderful encounters.
As for getting your name out there, compared to other creative industries, there aren't many chances to see the credits so it doesn't really go around unless you spread it yourself. Maybe designers are supposed stay in the background but as long as you're doing freelance, I feel that having people know your name leads to work, and I still don't know the best way to go about this.
Your first designs for ONE OK ROCK were in 2015 and the band was already very big at that time. What was your reaction when you received the offer to design their tour logo and merchandise? Did you feel any pressure?
I was really happy. It was very sudden, and I remember being so surprised that I had to look at the email twice.
I was desperate to do what I needed to do to the best of my abilities during production so I wasn't really conscious of any pressure.
What were some of the inspirations for your designs?
I think a lot about the themes and their impressions, the songs, lyrics, colors, etc. The ideas come to me as I'm listening to their songs while working.
Please briefly describe your designing process.
There are many different processes but when it comes to designs for bands, in general, I first thoroughly research the members' hobbies and preferences, and from those images and themes, I think about the true nature and intentions behind them. Sometimes I go into production by shaping those ideas into some kind of form. At other times, similar to a word association game, I might draw out a series of related elements, and while they may not directly relate to the theme, I might try to propose something that retains the same core characteristics. Or, I might build up a persona, giving careful consideration to the desires that each type of individual may have. There are also times where I just go with the image that pops into my head. Depending on the project, there can be many different approaches to the design process.
About how many designs do you come up with for each project? How long does it take you to finalize each of the designs?
It depends on the project. There are times where I come up with a lot of designs, and there are also times where there's already a fixed motif and I just focus on a small number of designs. The production time for each design also varies. Sometimes the designs come to me quickly, and other times I can't quite get it right so it takes much longer.
Your designs become the face of the tour. How does it feel to have these designs be instantly recognizable to fans and to see thousands of people wearing them?
This may sound exaggerated, but I have feelings of "I'm glad I'm alive," or "I'm glad I continued and didn't give up."
For a design to leap from my desk and become part of a performance, for it to take shape, and for people to wear it… I feel that's when the design truly becomes complete.
In any case, it makes me really happy.
Is there a design you've created for ONE OK ROCK that you like best?
I've got strong feelings for all my designs and like them all.
Do you have a favorite ONE OK ROCK song?
It's hard to narrow my favorite song down to just one song, but Fight the night has a special place.
Lastly, please give a message to our readers.
It became a tediously long read, but thank you for reading.
I'm not very good at putting my thoughts into words so there may be some parts that are difficult to read or don't entirely get my point across, but I would be very happy if my designs tie together the sounds and memories inside you.
Thank you!
---
Thank you for taking the time to answer my questions, Mr. Mori! And thank you for all the wonderful designs you've made for our favorite band. We look forward to more great designs in the future!
Be sure to remember KENTA MORI's name and check out his portfolio on his website at kentamori.com. Go follow him on Instagram and Twitter too!
日本語
彼の名前を聞いたことがないかもしれませんが、ONE OK ROCKのファンならきっと彼のデザインがすぐ分かります。渚園のあの三角から最近のwith Orchestra Japan Tourのロゴまで、バンドの最も知られているデザインはKENTA MORIさんに製作されました。この度、森さんにお仕事についていくつか質問させていただきました。
---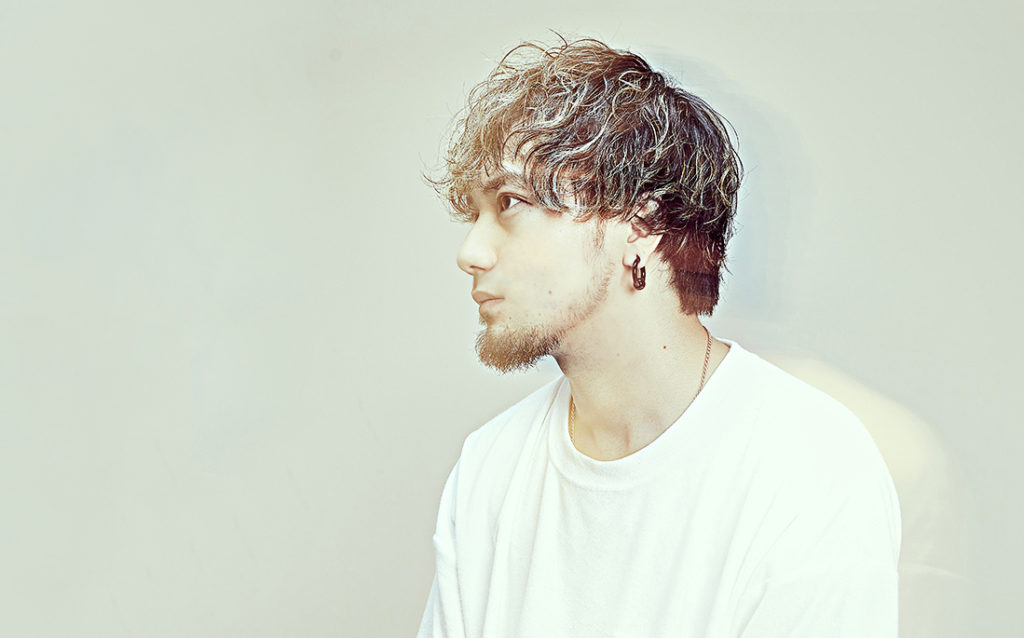 どんな経緯でグラフィックデザインに興味を持つようになりましたか?
KM: 小さな頃から絵を描くのが好きだったり、物作りに興味があったのですがグラフィックデザインに興味を持ったり意識したきっかけは、18歳の時に自分がやっていたバンドでアルバムを出す事になり以前まではデザイナーさんにお願いしていたのですが、自分達の楽曲、歌詞やテーマを一番理解している自分でやってみたいとバンドメンバーに相談したのが最初のタイミングだったと思います。
それからCDジャケットのアート性を意識し美術館に絵を見に行くような感覚でよくCDショップやレコードショップを回る様になり、好きな絵の中にそれを表現した音楽があるなんて最高だなと思いジャケ買い等もよくしておりました。
お仕事でご使用のハードやソフトを教えてください。
機械的なハードですと主にiMacとWacomのペンタブ、iPad Pro、Apple Pencilを使用しています。ソフトについては主にIllustratorとPhotoshopを使用しております。
デザインのお仕事を始めた時、どうやってご自分の名前を広めましたか?どんな苦労をしましたか?
自分のバンドのデザインを始めたきっかけで、友達のバンドからロゴやジャケット、グッズデザインをお願いされたり、それを見た方からご依頼を頂く機会が増えていく中でだんだんグラフィックデザイナーを職として意識し始めました。
デザイナーになりたいと思ってからは、独学が故に抜けていた知識も多く仕事としてのハードルの高さを感じ、一から勉強を始めました。
デザイン面ではあまりうまくできなかったテイストやジャンルを重点的に練習したり、それまで感覚だけでデザインを製作しておりましたがセオリーについても調べたりしました。
自分でやると始めた事なので、苦労と感じたことはあまりなかったですが沢山覚えることや、なかなかうまくいかなかったりと大変ではありましたがやりがいがあり楽しかったです。
仕事としてスタートしてからはバンド時代の仲間が依頼してくれたり、人づてにご紹介をいただいたりと奇跡的に絶えずお仕事をいただく機会がありすごくラッキーでした。僕の人生は出会いに恵まれているなと感じています。
名前を広める方法に関しては、他のクリエイティブ業種に比べクレジットを目にする機会も少ないかと思うので自身で発信しない事にはあまり伝わらないとも思っております。デザイナーは黒子であるべきが正解かもしれませんが、フリーランスでやっている以上名前を知っていただける事がお仕事につながっていくとも感じており、名前を広める方法についての最善は今もわかっておりません。
ONE OK ROCKのデザインは2015年が初めてだったと思います。バンドは当時既に大人気でしたが、ツアーロゴやグッズのデザインの依頼が来た時、どんなお気持ちでしたか?プレッシャーを感じたりしましたか?
すごく嬉しかったです。突然だったので、びっくりして頂いたメールを二度見した記憶があります。
製作中は自分にできる事を精一杯やる事に必死でしたので、プレッシャーは特に意識してなかった様に感じます。
デザインは何にインスパイアされましたか?
テーマやイメージ、楽曲、歌詞、色等から考える事が多いです。
作業中はずっと楽曲を聴きながらイメージ膨らませています。
デザインのプロセスを軽く説明していただけますか。
プロセスは様々ですが、バンドのデザインに関していえば大体最初にすることはメンバーさんの趣味嗜好を徹底的に調べて頂いたイメージやテーマの本質や意図は何かを考えます。それを形にしていく製作もあれば、テーマから連想ゲームの様に付随する要素を書き出し、テーマには直結はしないけど本質は同じものを提案してみたり、ペルソナをたてて自分なりにどの様な人が何を求めているかを考察して製作する事もあれば、頭に浮かんだイメージを製作したりと他にもプロジェクトによってデザインのプロセスは様々です。
企画ごとにデザインをいくつぐらいご用意されますか?各デザインを完成するまでにどれぐらいかかりますか?
プロジェクトによりますが、沢山点数を作る事こともあれば定まったモチーフの際にはフォーカスした少ない点数の時もあります。
各デザインにおける製作時間に関してはすんなりできるものもあれば、うまく形にできず時間がかかるものもあります。
森さんのデザインはツアーの顔になります。ファンにすぐ認識されたり、何万もの人が森さんのデザインを着ているのを見るとどんなお気持ちですか?
大袈裟に聞こえるかもしれませんが、生きててよかった、諦めずに続けてよかったと感じます。
自身のデスクから飛び出したデザインが公演の一部になる事、それが形になる事、纏ってくださる人がいる事で、その時本当の意味でデザインが完成した様にも感じております。
とにかくすごく嬉しいです。
ONE OK ROCKのデザインの中でお気に入りがありますか?
どれも思い入れがあり気に入っております。
一番好きなONE OK ROCK曲がありますか?
一番好きな曲は一曲に絞るのが難しいですが、Fight the nightに特に思い入れがあります。
最後に、読者の皆様にメッセージをお願いします。
徒然と長文になってしましましたが、読んでくださってありがとうございます。
言葉に纏めるのは苦手なので読みずらさ伝わりずらい点も多々あるかと思いますが、製作させていただいたデザインが皆様の中で音や思い出に紐付いて残ったら嬉しいです。
ありがとうございました!
---
森さん、貴重な時間をいただきありがとうございました。そして我らが大好きなバンドの素晴らしいデザインをいつもありがとうございます!これからのデザインも期待しております。
KENTA MORIさんのお名前を覚えていただき、ポートフォリオサイトを要チェック!InstagramやTwitterでもぜひフォローしてくださいね!