English
ONE OK ROCK's highly anticipated new music video Wasted Nights was released on January 31, 2019, ahead of the band's release of their new album Eye of the Storm. In less than a month, the video has received over 7 million views between the Japanese and English versions. It has been praised for its stunning visuals and high production values.
I received the opportunity to ask director Kyle Cogan of SIMIAN DESIGN a few questions about his work on this incredible new video.

---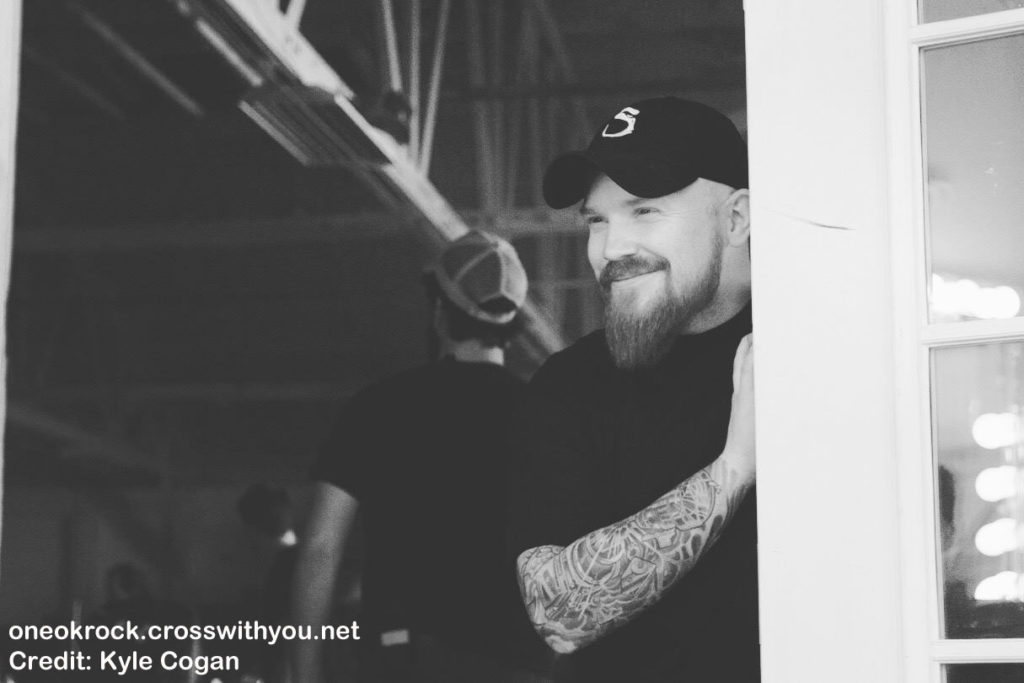 How did you develop an interest in television and film? Of the genres you specialize in (music videos, commercials, animation), do you have a favorite to work with?
KC: I began making little sports films in high school. I work in all mediums. I used to be an animator for NFL films, freelanced on a ton of various commercials but there's something really special and creative about the music video process. I just recently shot my first short film titled Bad Assistant starring Paige Klone and Jason Schwartzman. That was a blast. So I'd say music videos and anything narrative are my favorites.
I read that you're an Emmy Award winner so it's pretty cool that such an accomplished director like yourself has gotten involved with a ONE OK ROCK music video. What made you decide to take up the offer to direct this project?
The label sent me the track and I instantly connected to it.
What was your first impression of ONE OK ROCK as a band and of their music?
I've been following their music for quite a while. I can't remember what my first impression was, but was impressed from day one.
Oh, so you knew about them before this. How did you first hear about the band? Do you have a favorite song or album?
I was sent some tracks a few years back from their label. I don't necessarily have a favorite song. They were just on my radar. I always dug what they were doing.
It must have been exciting to get an opportunity to work with them then.
Yeah, definitely. I connected with Wasted Nights right away.
Let's talk about that. What did you think of the song when you first heard it?
I love big anthemic tracks like WN. To me the track had that instant nostalgia about those romantic and reckless days of being a high schooler. Life is about making memories that will last forever and to me this song empowers that mentality.
How did you prepare for the shooting of the Wasted Nights music video? Did you research the band's previous videos or do you prefer to go in with limited knowledge so as to not be influenced?
I try not to watch too many previous videos so they don't influence me. When writing a video like this I just follow my first initial gut reaction. I was familiar with their work before so I didn't need to do much research.
How long did it take to shoot this music video? What was the most difficult aspect of its creation?
2 Days filming. 1 with the band 1 with the narrative. The most difficult aspect was combining the narrative and performance seamlessly. Essentially they are two different videos merged together to be one. I knew we needed to make the performance feel larger than life and the band liked one of my previous videos for the Lost Kings which is what brought us together. So the idea was combining the epic performance of OOR with a fun youthful narrative. The storm seams the two together. And I think the VHS camera provides realism into the narrative.
Wasted Nights is the theme song for the live-action movie Kingdom. Is this something that you kept in mind when planning for the video?
I didn't know anything about that until after the video came out so it had no influence on the creative.
Were all the elements of the video entirely thought up by you?
Yeah, they really let me dive in with the story. I fully had their trust.
We don't often see Taka singing with a corded mic nowadays. Whose idea was this? Does the white color on the mic represent anything?
Call me old school, but I love seeing instruments plugged in in music videos. So many times people go, "Oh it's wireless, it's fine." But there's something to me about rock bands and cables whipping around that brings me back to 90s grunge. I wanted Taka to be able to move around at will but there's something really cool about seeing a cable disappear into our water world. He brought the white mic. I loved it. No idea if the color represents anything.
What was it like working with ONE OK ROCK? Did you feel any kind of language barrier while working with them?

Super hard workers. Shooting a video with water effects is never easy. They were total troopers all the way through. Without their amazing attitude through the cold rain effects, this video wouldn't be what it is. Their professionalism shined through and allowed me to get all of our necessary shots to execute our vision. They were amazing to work with.
And no language barriers. Between Taka and a few people on set, it was good.
Great! Lastly, could you please give a message to viewers?
Thank you for watching the music video. I hope the message gets through, but that message is what you make it.
---
Thank you so much, Kyle, for taking time out of your very busy schedule to chat with me about this amazing music video! Be sure to follow Kyle on Instagram at @kylecogan and @simian.la, and keep updated about his his upcoming short film, Bad Assistant at @badassistant! He is also available on the web at kylecogan.com and simian.la.
---
Below are a few stills from the Wasted Nights music video, including a few that were cut from the final product! Please do not repost.
日本語
ONE OK ROCKニューアルバム「Eye of the Storm」の発売を先立ち、待望のミュージックビデオ「Wasted Nights」が2019年1月31日に公開されました。1ヶ月以内に日本語版と英語版合わせて700万回以上視聴されています。ビジュアルやプロダクションバリューが素晴らしいと賞賛されています。
シミアン・デザインのカイル・コガン監督に新しいビデオについて色々質問することができました。

---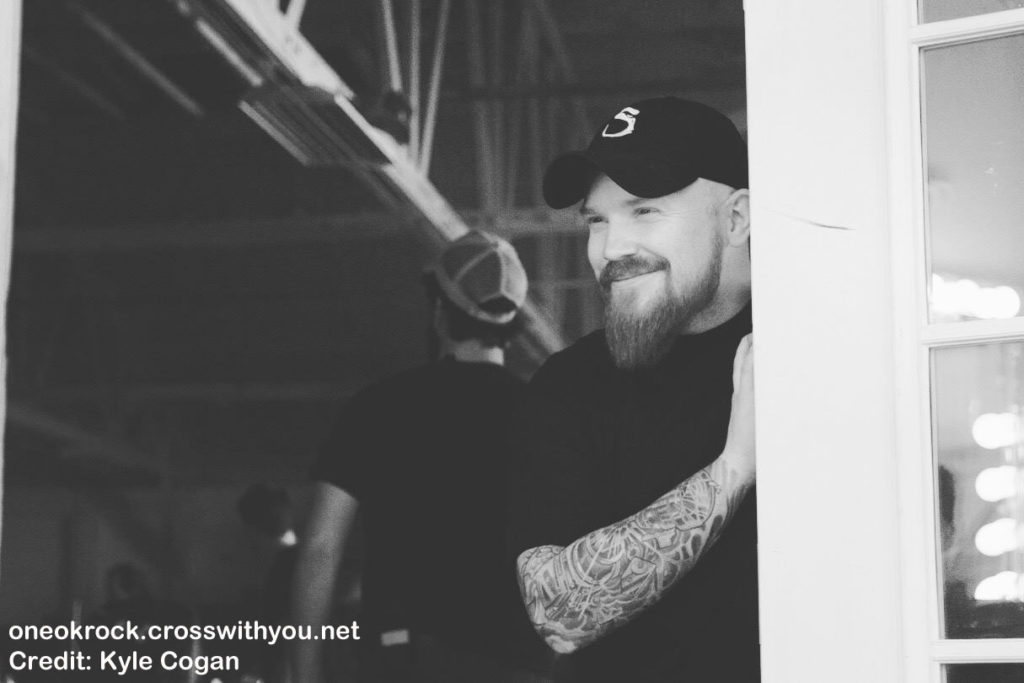 テレビやフィルムにどうやって興味を持つようになりましたか?得意のジャンル(ミュージックビデオ、CM、アニメーション)の中で、一番好きなものがありますか?

KC: 高校時代に短いスポーツフィルムを作りました。色々なメディアでお仕事をしています。NFLフィルムのアニメーターをやりましたし、色々なCMをフリーランスで作りましたし、でもミュージックビデオの制作は特別な何かがありますね。最近はペイジ・クローンとジェイソン・シュワーツマン主演「バッド・アシスタント」という初めてのショートフィルムを作りました。あれはすごく楽しかったです。ということで、ミュージックビデオとストーリーのあるものが一番好きかな。
カイルさんはエミー賞受賞者と聞きましたが、あなたのような熟練な監督がONE OK ROCKのミュージックビデオに関わるのはすごいと思います。何故このオファーを受けましたか?
レーベルからこの一曲を送られ、すぐに共感しました。
ONE OK ROCKのバンドとして、そして音楽性の第一印象を教えてください。
前から彼らの音楽をフォローしてました。第一印象を覚えていませんが、最初から感動しました。
あら、前からワンオクのことをご存知でしたね。どうやってバンドのことを聞きましたか?好きな曲かアルバムがありますか?
何年前にレーベルから数曲送られました。好きな曲は特にないですが、チェックしていました。前から気に入ってましたね。
バンドと一緒にお仕事ができて良かったですね。
そうですね。「Wasted Nights」にすぐに共感しました。
それについてお話しましょう。初めて「Wasted Nights」を聞いた時、どう思われましたか?
WNのようなアンセムっぽい曲が大好きです。僕的には、この曲は高校時代の恋や無謀な日々の懐かしい記憶が蘇ます。一生の思い出を作るのが人生で、この曲はその思考を引き立てます。
どのように「Wasted Nights」のMVの撮影を準備しましたか?バンドの過去のMVを参考しましたか?それとも影響されないようにあえて見なかったんですか?
影響されないように過去のビデオをあまり見ないですね。このようなビデオを作る時、とりあえず最初のリアクションに従うだけです。彼らの過去の作品を知っていたのでリサーチはそんなに必要なかったです。
ミュージックビデオの撮影はどれぐらいかかりましたか?制作に一番難しいところはなんでしたか?
撮影は2日間で、バンドと一緒に1日、ストーリーの部分1日でした。ストーリーと演奏シーンを完璧に組み合わせるのが一番難しかったです。元来一つになった二つの違う映像です。演奏をより大きく感じさせるのが必要だと分かっていました。バンドは僕が以前作ったロスト・キングズのビデオを気に入ってくれたみたいで、それで僕達を繋げました。ビデオの目標はワンオクの壮大な演奏と楽しい若々しいストーリーを合わせることでした。嵐がその二つを繋ぎます。あと、ビデオカメラがストーリーをリアルに感じさせてくれると思います。
「Wasted Nights」は実写映画「キングダム」の主題歌ですが、ビデオを企画する段階にそのことを考えてましたか?
ビデオが公開されるまで全然知らなかったので、企画に何も影響がありませんでした。
ビデオの企画は全部監督がしましたか?
そうですね。ストーリーを全部任せてくれました。完全に信頼してくれました。
最近はTakaさんがワイヤーマイクで歌うのを滅多に見ません。これは誰が提案しましたか?白いマイクですが、何か意味がありましたか?
僕はただオールドスクールかもしれませんが、ミュージックビデオでは繋がっている楽器を見るのが好きです。人はよく「ワイヤレスなんだ。じゃあ大丈夫だ」と言うんですが、僕にとってロックバンドと回されるケーブルは特別ですね。90年代のグランジを思い出します。Takaさんを自由に動かせたかったんですが、水面上で消えていくケーブルはとてもカッコいいですね。Takaさんがマイクを持ってきました。僕もすごく気に入りました。マイクの色は意味があるか分かりません。
ONE OK ROCKと一緒にお仕事をしていかがでしたか?言語の壁とか感じましたか?
彼らはスーパー努力者です。水と撮影するのは決してやり易くないです。すごく頑張ってくれました。冷たい雨の中で撮影しながら彼らが踏ん張ってくれなかったら、違うビデオになったかもしれません。彼らの高いプロ意識のお蔭で僕らのビジョンを実現するための必要なカットを全て撮れました。一緒にお仕事できて光栄です。

そして言語の壁を特に感じませんでした。現場にTakaさんと他数人で大丈夫でした。
最後に、視聴者の皆様にメッセージをお願いします。
ミュージックビデオをご覧いただきありがとうございました。メッセージが伝われればいいんですが、捉え方はあなた次第です。
---
カイルさん、お忙しい中貴重な時間をいただきありがとうございました!ぜひカイルさんをインスタ(@kylecogan・@simian.la)でフォローしてください。ショートフィルム「バッド・アシスタント」の関連ニュースも@badassistantで要チェック!Web上ではkylecogan.comとsimian.laで!
---
下記は未使用カットを含める「Wasted Nights」MVからのスチルです!転載はご遠慮ください。